With MLB Winter Meetings starting to heat up, Free Agents are going to start signing with their future teams.  Let's take a look at one of the deepest positions in this year's free agency class.  In this article we will take a look at the top ten outfielders, according to the Spark Sports baseball analysts, that are currently free agents, and possible teams that they may sign with.
10.  Daniel Nava 
Nava played for the Boston Red Sox and the Tampa Bay Rays in 2015, and he had the worst season of his career.  He batted .194 in 60 games played.  I expect Nava to sign with the right team for him, and he will return to his old form.
Teams Nava May Sign With
Cincinnati Reds – Nava has had a good OBP during his career, which would be good to have in the lineup behind Billy Hamilton.  The Reds could also use some outfield depth.
Minnesota Twins – This may be a surprise with all of the Twins' outfield depth, but a veteran outfielder could help with all the Twins' young players.  Nava would be a good fit for the right price.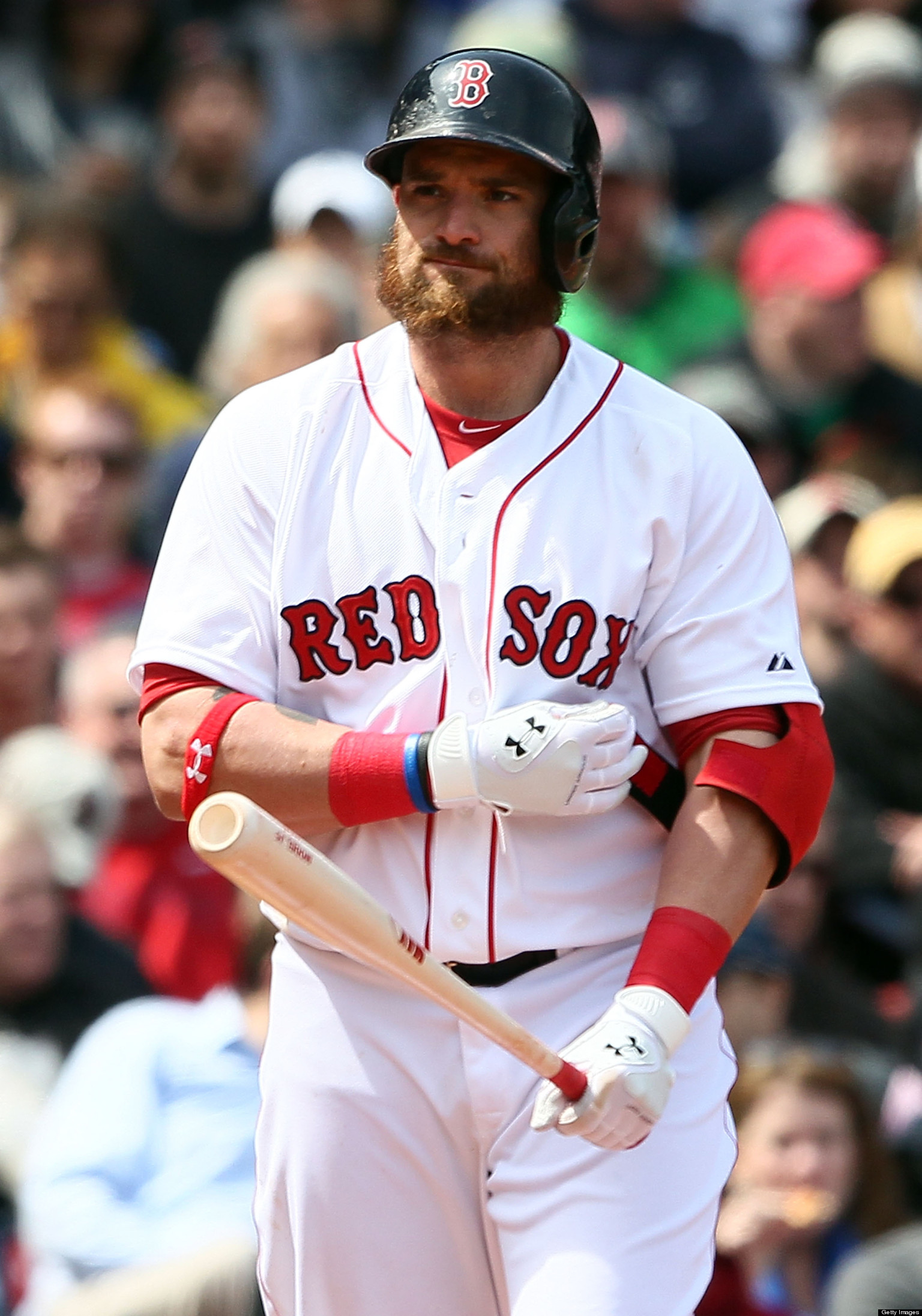 Gomes batted .213, with 7 home runs, and 26 RBI's last season while playing for the Atlanta Braves and the Kansas City Royals.  He is currently 35 years old so teams
would be looking to sign him to a short term deal.
Teams Gomes May Sign With
New York Yankees – The Yankees aren't afraid to sign veteran players, and this deal would likely come with little risk.  Gomes won't be signing a big deal this offseason,
so the Yankees would be getting a solid hitter on their team for a low price.
Chicago Cubs – The Cubs are looking to make another deep postseason run next season, and they could use another veteran in their young clubhouse.  Gomes also has
playoff experience while playing for the World Series Champion Royals this past season, which is where the Cubs are looking to get to next year.
Snider played in 87 games last season, while playing for the Baltimore Orioles and the Pittsburgh Pirates.  He batted .232, with four homers, and 28 RBI's last season.
Snider is only 27 years old, which will lead to many teams being interested in him.
Teams Snider May Sign With
Baltimore Orioles – The Orioles need help in their outfield, and Snider would be the perfect fit since he has already played there, plus  he is still fairly young. They are
so far the only team that has expressed interest in him.
 Teams Parra May Sign With
New York Mets – The Mets could use a solid outfielder like Parra, especially because Yoenis Cespedes is a free agent.
San Francisco Giants – The giants are looking to sign one of the top free agent outfielders, but Parra would be a solid backup plan if they fail to sign one of the top dogs.
6. Denard Span
Span's 2015 campaign was full of injury problems, but he still managed to bat .301 in just 61 games.  Span will be a valuable leadoff hitter to whatever teams signs him.  He is in the middle of his career at 31 years old, and is still a valuable speed threat on the base paths.
Teams Span May Sign With
Washington Nationals – The Nationals would like to sign Span again because he has helped the team tremendously when he is in the lineup.  He has played for the Nationals for the past 3 seasons and was valuable as a leadoff hitter and as an outfielder.
Minnesota Twins – Span began his career with the Minnesota Twins and played for them from 2008-2012.  The Twins could sign Span for his veteran presence in the locker room.  They could also sign Span, and then trade one of their young outfielders for a starting pitcher, which is what they struggled with at times last season.
Dexter Fowler was a solid leadoff hitter for the Chicago Cubs in 2015.  He drew 84 walks and scored 102 runs, which is what you want from your leadoff hitter. He will receive a big contract because of his showing during the 2015 season.  He also hit .250 with 46 RBI's last season.
Teams that Fowler May Sign With
St. Louis Cardinals – Fowler would be a good replacement if the Cardinals happen to lose out on Jason Heyward in free agency.  They both are tall, and are solid hitters and fielders.
Chicago Cubs– Fowler may end up signing back with the Cubs, depending on the price.  The Cubs would probably not offer the most money compared to other teams, but winning may be more valuable to him.
San Francisco Giants– The Giants could use Fowler's defensive skills on their team.  They missed out on the postseason last season, and are looking to add major parts to make the postseason in 2016.  Fowler's many offensive skills would be great in the Giants' lineup.
4. Alex Gordon
Last season while playing for the Royals, Gordon hit .271, with 48 RBI's.  He missed some time after suffering an injury that kept him out for a couple months.  He is 31, and is a 4 time Gold Glove winner.
Teams Gordon May Sign With
Kansas City Royals– Gordon has played with the Royals his entire career, and they would love to resign him because of all the things he adds to the team.
San Francisco Giants– The Giants are looking to sign a top free agent outfielder.  Gordon is a great option because of his great defense and hitting.  I expect the Giants to sign one of the top outfielders in this article.
St. Louis Cardinals– The Cardinals only will look at Gordon if they fail to sign Heyward back.  If they do fail to sign him, they have many possible replacement options, and Gordon is one of them.
3. Justin Upton
Upton is only 28 years old, and he had a great season last year.  He hit .251 with 26 long balls, and 81 RBI's.  He also showed speed with 19 stolen bases.  He is an all around player with his power, speed, and is also a decent outfielder.
Teams Upton May Sign With
San Francisco Giants- The Giants are serious about signing one of the top outfielders to help their lineup on both offense and defense.  Upton is another great option for them, but they may look to spend less on another player if the price for Upton is too high for their liking.
San Diego Padres– Upton played for the Padres in 2015, and it was his first season with the team.  He had a great season, and may sign back with the Padres if the contract is large enough.
Heyward is heading into free agency at the young age of 26.  He hit .293, with 13 HRs, and 60 RBI's last season while playing for the St. Louis Cardinals.  He is a valuable defender, and is a 3 time Gold Glove winner.  He also has great speed, stealing 23 bases in his first season with the Cardinals.
Teams Heyward May Sign With
St. Louis Cardinals– The Cardinals number one goal for this offseason is to sign back Heyward.  He is a 5 tool player, and hopefully has a long career ahead of him with only being 26.  All of the other outfielders are fall back plans for the Cardinals if they are unable to sign Heyward.
Chicago Cubs– Heyward has a similar game to Cubs' free agent outfielder Dexter Fowler.  Heyward  would be a slight improvement over Fowler for the Cubs because of everything he can do so well.  I expect the Cubs to make a strong push for Heyward to help them get back to the postseason in 2016.
Washington Nationals– The Nationals have expressed interest in Heyward, who would be able to plug right into their need for a center fielder. With Harper in right, Werth in left, and Heyward in center. The Nationals would have one of the best outfields in baseball.
In 2015, Cespedes was traded from the Tigers to the Mets just as the trade deadline expired. He hit for .291, with 35 HRs and 105 RBI's. His bat being his biggest asset is what most teams stand to gain, but his arm in the outfield is something not to be looked over.
Teams Cespedes May Sign With
Los Angeles Angels– With Trout in center, Calhoun in right, and Cespedes in left this would be a dangerous Angels outfield. Cespedes would fit right into their lineup as well – either behind or in front of Pujols. That would be some serious power.
Miami Marlins– The Marlins are a team that might surprise people next year if they can land Cespedes. Him and Stanton will be a power duo in a ballpark that won't give up many homeruns. Although the team doesn't have the finances that the Angels do, they do still have chance to sign him.
San Francisco Giants– Again, the Giants are in a serious hunt for an outfielder. With Cespedes' power, he'll be a great fit for Giants team that lacked some power in the 2015 season.
Derek
Spark Sports Analyst